All classes are held during the morning and are taught by professionals in each field and are held on site under the supervision of our own Gan Gani teaching staff. All classes follow a developmentally, child friendly philosophy and are positive and enriching experiences for your child. There are no additional charges for these classes.
  PHYSICAL EDUCATION 

   Kidokinetics inspires kids to get up, get moving, and get in shape as we set the tone for       a lifetime of physical fitness Preschoolers will learn about the human body   (anatomy,   physiology and nutrition), move and exercise, and have fun in a non- competitive, safe     and encouraging environment. 
 
MUSIC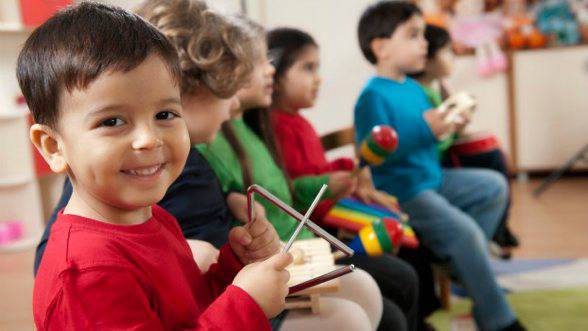 Mr. Taylor with Kidcordia, combines the joys of music, storytelling and body movement together for a wonderful experience each week to our students. 
STEM 
Children 2 years and older will have STEM classes weekly, led by our staff member, Deann Stewart. With years of experience focusing on STEM in the classroom,Deann is well suited for this exciting position. You can read more about the importance of STEM in Early Childhood Education here. 
SHABBAT
Rabbi Horowitz, the school rabbi, brings the stories of the Torah to life as the children celebrate Shabbat complete with their own freshly baked challah.
Gymnastics     |     Story Hour     |     Cooking     |     Science     |     Karate     |  Dance